| | | | |
| --- | --- | --- | --- |
| | #44: Not behind bars anymore | 01.08.2013 | |

1. After quick and effective fix, the page has been freed from horizontal bars. Stripes used as graphical background were unpleasant for long browsing or reading on my website. Another reason were Internet browsers changing size, spacing and sharpness of fonts, what caused table cells to expand destroying static layout of the website in progress. Now the background is a monochrome, gradient or figure with rounded corners.

2. Most of the text-based content is now justed.

3. Defunct links have been deleted - two leading to my profiles on HLX Stats from servers "SUPERMEDIA" and "BYQ", and the last one to "Moja Generacja" - a social network which has been closed.

4. I've added 3 new sections in Gallery: Drawings, Los Alamos and Other. As a result, some of images have been moved to another section. I have also uploaded many new pictures (including 4 old photos of city model and images from Los Alamos Warriors):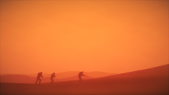 - Nature - 1,
- Macro - 4,
- Humor - 3,
- Screenshots - 5,
- Los Alamos - 8.

5. The link to Pyły pustkowi is now up to date. Furthermore, now you can read it in .pdf file.
| | | | |
| --- | --- | --- | --- |
| | #43: Gallery almost ready | 20.09.2012 | |
Gallery is almost finished. Currently few subsection icons are missing, which will be changed into interactive gifs and used as logos in upper-right corner of website. Due to technical limitations I've blocked "Previous"/"Next" buttons in Gallery section for "order by views" feature. Algorithm would have to remember, which pictures have been already viewed, otherwise it would loop infinitively during viewing pages. Variables in URL, cookie or PHP session aren't optimized enough to appear in that section. Similar problem occurred while browsing all Gallery subsections on one page. In this case I'm not even sure what is wrong with my code. Error appears when I join (unite) database tables and MySQL doesn't return results in correct order.


Unfortunately, during constructing new website system using database, English part of portal has been blocked, until now. Few translations are still missing, sections: Maps, About myself and Pyly pustkowi, which won't be translated until who knows when.


To add something non-technical to this news, I've uploaded 3 new screenshots to the Gallery: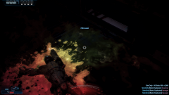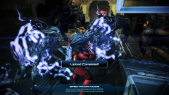 | | | | |
| --- | --- | --- | --- |
| | #42: 4 new photos in the Gallery | 29.08.2012 | |
4 new photos in my Gallery. Three in Screenshots and one in Personal section.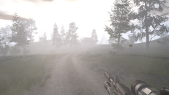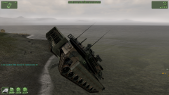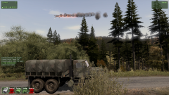 | | | | |
| --- | --- | --- | --- |
| | #41: Lady Arctica | 16.08.2012 | |
Here's an image quickly done from MACabra's sketch. The graphic showing Lady Arctica in base workshop can be found on Los Alamos Comics page, where you have to change page variable in URL address into number excessing the last page.
| | | | |
| --- | --- | --- | --- |
| | #40: Los Alamos Comics #2 | 09.08.2012 | |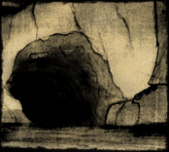 After long period of forging and thawing old entity called LAC - comics, which action takes place in world of FOnline: 2238 - finally hits the display on Los Alamos Warriors site. Forecasts of independent experts inform, that another issue may occur in 2014/2015 year.
Website is after few changes. For example character encoding is now UTF-8 instead of ISO 8859-2, which should avoid some errors with Polish characters - on various Internet browsers and in my tools. I also implemented a real data base, which allows me to edit content much easier. That update is currently done on Gallery, but later will include News, Guestbook and Maps sections.



And here is the number of added images into Gallery:
- Humor - 13,
- Locations - 3,
- Macro - 2,
- Nature - 1,
- Personal (new subsection) - 4,
- Screenshots (new subsection) - 74.


Number of new images: 97. Although Gallery is not yet completed, I invite you to browse.

This is Los Alamos Warriors' version of Vaultboy for FOnline (MMO mod for Fallout) by MACabra and me. Caption on tee-shirt is a reference to our motto "We are the LAW". In older sketches the belt buckle had 3-letter abbreviation of owner's nickname.
For a long time there was available link on "About myself" page to my portfolio. But then I still haven't enough photos to post the news about until today. I'm publishing this because of my interest in video games as a level developer. What I mean is that someday I could become professional.

I have to admit I've been really busy studying and finishing university projects, what suspended all the private work. Except small updates and edits of my website.
| | | | |
| --- | --- | --- | --- |
| | #36: Los Alamos Comics #1 | 04.04.2010 | |

With help of MACabra another FOnline comics have been released. More parts are coming soon...

What is Fonline actually? It's a combination of Fallout and Fallout 2 with multi-player mode. There are only two servers yet: Russian The Life After and international 2238. The mod is still open beta and there are many updates incoming. Game's difficulty is pretty high so it eliminates weak players from the game.